Sydney tram's missing link back on track in Parramatta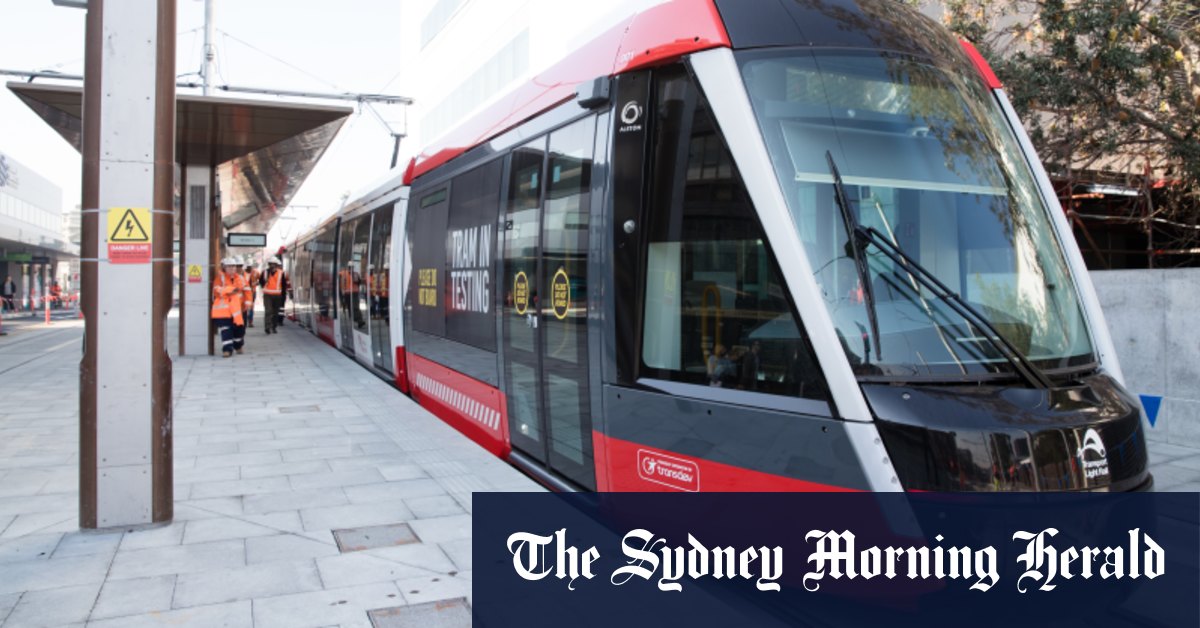 The second stage of the Parramatta tram has been relaunched after months of speculation over its future, with the NSW government due to allocate $ 50 million for the project in next week's state budget.
The government's commitment to the second leg, which will connect Camellia and Sydney Olympic Park via Wentworth Point, comes seven months after NSW Transport Minister Andrew Constance said he was considering a rail-less tram option for the route.
The first stage of the Parramatta tram is expected to open in 2023 at a cost of $ 2.4 billion. NSW Treasurer Dominic Perrottet said the new money would be spent on stage two planning, geotechnical work and an environmental impact statement.
Transport Minister Andrew Constance said the bidding process for the next stage would begin before stage one opens, and estimated the price would run into the billions.
"We want to keep moving forward in the next step, absolutely. It's a project of billions, not tens or hundreds of millions, "said Constance.
Mr Constance said it had been decided that the railless tram option – or articulated bus – was not the right one to serve the area.
"Long articulated buses, although they are happening elsewhere in the world, we think it's too much in its early stages, so we are moving forward. We also have to be sensitive to the capacity of the market, because we have a lot to do, "he said.
He said it was important for Wentworth Point to be served by a dedicated transportation service, given the high density of apartment living in the area.
"Again, we need to modernize transport in case of bad planning decisions," he said.